Welcome
to the
Hvetshran Wiki
, the resource that contains everything about the
Hvetshran
species since July 2011. We have
324 articles
and are still expanding! This wiki is about a custom race fully created by
Yatalu
, initially only for role-playing purposes. The biographies and clans are their creators' own work.
Read more >>
The Hvetshran Species
Any ideas or suggestions of what to put here? Come to the chat to tell us about it, or leave a message on Yatalu's talk page. It should not take longer than 24h before you will get response.

What is already considered to be added here, is a featured article, that will be chosen monthly to represent the overall content of the wiki. Any opinions about this suggestion may also be given through the means above.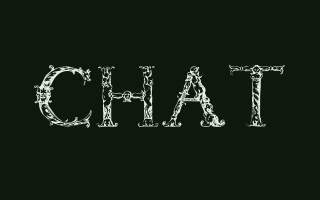 Short rules
Try to stick close to your Wikia username.
Be welcoming and polite; no foul language.
No spamming, flooding, sending pointless messages.
Every language allowed that an admin can speak well.
Listen to what the mods/admins say.
Posting links to wikis is okay, but no advertising.
What Happened Recently
Nov 17, 2013 - The Achievements feature

has been disabled

.
Nov 08, 2013 - After two months of no featured language, Portuguese has been

brought forward

for quick growth.
Oct 11, 2013 - #Hvetshran (IRC) has been successfully added to the Wikia siderail for easier chat access.
Oct 09, 2013 - Our wiki ally has raised a merge proposal.
Oct 07, 2013 - The Portuguese Hvetshran Wiki was founded.
Sep 19, 2013 - The alliance came into effect.
Sep 10, 2013 -

An alliance

with Role Play Wiki has been formed.
Dear contributors,

I'm bothering you again, this time to ask your opinion on a main page change I might or might not be pulling through. This blog compares the …

Read more >

Dear contributors,

Don't you think it's time for a new featured language? If the answer is no, then feel free to vote for July's featured Catalan; if the answer…

Read more >
Community content is available under
CC-BY-SA
unless otherwise noted.