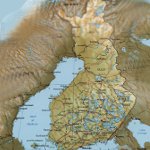 For other uses, see Treh (disambiguation).
Meaning
geographical zone in which the Treh clan lived, which includes the northern half of Finland, but also parts of Rusland, Sweden and a small bit of Norway

Usage
Commonly used word.

Word type
Etymology
This word is named after the Treh clan, which in turn is named after its founder, Treh.
Example sentences
No example sentences use this word.